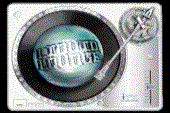 ...yep, you guessed right - this is a competition open to any aspiring electronic muzak hacks out there, and it's open until january 2009.
Is Ary Barroso's Aquarela do Brasil (otherwise known as just plain Brazil) the best song penned to paper?

We here at IF? Records think so, and it's been crooned, remixed, reshuffled, and reinterpreted by people as far afield as Frank Sinatra, S-Express, Little Nobody, Kate Bush, Xavier Cugat, Toots Thielemans & Elis Regina, Dionne Warwick, Desi Arnaz, Joao Gilberto, the Three Tenors, etc., ad infinitum - not to mentioned used as the signature theme for Terry Gilliam's excellent movie 1985 celluloid romp ironically also titled Brazil.